We offer the world's leading exchange for digital assets.
Translate your ideas into impactful commercial realities.
Issue, exchange and own digital assets in a regulated space.
Build new business models, products, and services with us.
Store and service your digital assets in a trusted and secure environment.
Insights
Our DLT predictions for 2023
The world of DLT is rapidly evolving, and it's more important than ever to stay ahead of the curve. In this spirit, here are our predictions for what will happen in 2023. TradFi best practices and standards are adopted by/forced onto CeFi With the 2022 debacle of Centralised Finance companies e.g. FTX, Traditional Finance (TradeFi)…
The Ethereum Merge is coming
The Ethereum Merge is coming – Ethereum Mainnet will upgrade from a proof-of-work to a proof-of-stake consensus mechanism, the Beacon Chain, in mid-September 2022.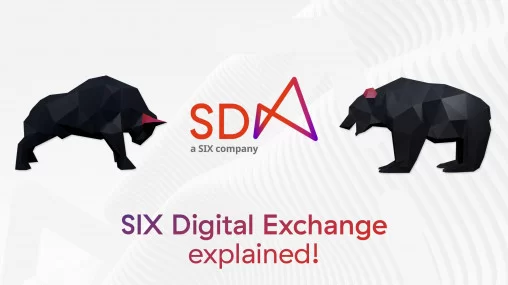 SIX Digital Exchange explained!
How does a stock exchange and CSD work on Distributed Ledger Technology? What exactly is tokenized, and can we really offer atomic settlement?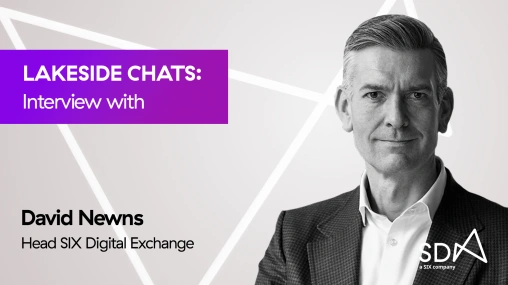 Lakeside Chats – episode 4, interview with David Newns, Head of SIX Digital Exchange
How is SIX Digital Exchange positioned to serve its customers within the current digital assets and cryptocurrencies trends?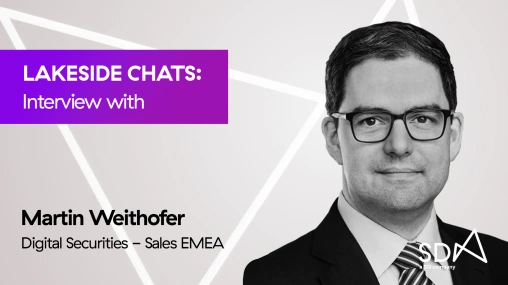 Lakeside Chats – episode 3, interview with Martin Weithofer, Digital Securities – Sales EMEA
In what way do SDX services empower banks and authorities to enhance their client services?
Join us
Want to change the world? Change it with us.